Brain Damage Repairing by Quantum Compensation
Technology report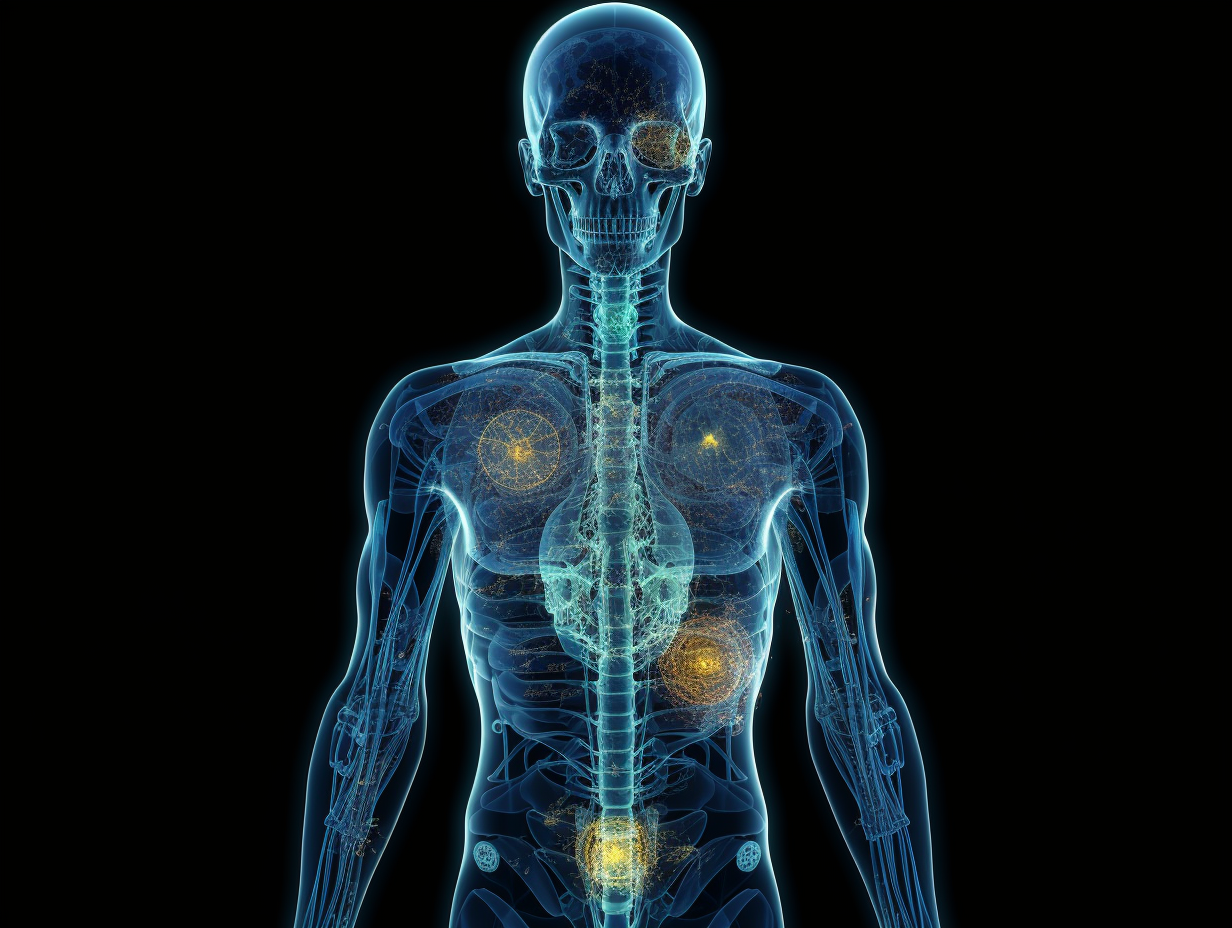 Although neural stem cells can repair a small portion of cells that have died due to lack of oxygen, assisting in self-healing, this limited repair mechanism cannot restore millions of lost neurons in neurodegenerative conditions such as Parkinson's and Alzheimer's diseases, or brain injuries. Therefore, CAXXÖN LABS is tirelessly researching the mechanism of stem cell transformation into neurons and whether stem cells, after differentiation into brain cells, can survive and integrate into the existing brain circuitry.
The CAXXÖN LABS team aims to support the growth of neural stem cells using quantum compensation technology. And the team have discovered that under quantum technology, neural stem cells not only survive but also retain the ability to differentiate and regenerate. Neurodegenerative diseases related to local brain nerve damage and aging could potentially be repaired using quantum technology.
Obwohl neurale Stammzellen einen kleinen Teil der Zellen reparieren können, die aufgrund von Sauerstoffmangel abgestorben sind und so zur Selbstheilung beitragen, kann dieser begrenzte Reparaturmechanismus nicht Millionen verlorener Neuronen in neurodegenerativen Erkrankungen wie Parkinson und Alzheimer oder bei Hirnverletzungen wiederherstellen. Daher forscht CAXXÖN LABS unermüdlich an dem Mechanismus der Umwandlung von Stammzellen in Neuronen und ob Stammzellen nach der Differenzierung in Gehirnzellen überleben und sich in das bestehende Gehirnnetzwerk integrieren können.
Das Team von CAXXÖN LABS zielt darauf ab, das Wachstum von neuronalen Stammzellen mithilfe der Quantenkompensationstechnologie zu unterstützen. Sie haben festgestellt, dass unter quantenphysikalischer Technologie neurale Stammzellen nicht nur überleben, sondern auch die Fähigkeit zur Differenzierung und Regeneration behalten. Neurodegenerative Krankheiten, die mit lokalen Schädigungen der Gehirnnerven und dem Altern zusammenhängen, könnten möglicherweise durch Quantentechnologie repariert werden.